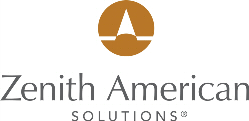 Zenith American Solutions is the leader in delivering high quality Third Party Administration Services for Taft-Hartley, multi-employer benefit plans. For over 74 years we have served labor and management ensuring accurate administration of benefit plans; in fact, we still have many of our original client funds. As the largest Taft-Hartley administrator in the United States, we operate 45 offices nationwide to serve your members locally. Through our many years of providing services to Taft-Hartley multi-employer funds we know and understand that each Trust Fund is unique – none are identical, not in size or through the scope of services they require. We are committed to developing innovative solutions that are responsive to the needs of our clients both now and into the future. Our services include:
• Billing & Eligibility Administration
• COBRA & HIPAA Administration
• Consolidated Premium Billing & Distribution
• Consumer Driven Health Plans
• Financial Administration
• Health Claims Processing
• Participant, Provider and Trustee Website
• Pension Administration
• Satellite Funds Administration
• FSA, HRA, HSA & DCA
• Vendor Services
• Online Contribution Reporting
Additional services include a claims management cost containment solution through Zelis Healthcare, virtual care through the nation's largest telehealth network MDLive, consumer driven healthcare management tools, payroll auditing following AICPA guidelines, payment solutions for providers and HIPAA privacy & security officer services.
David Puchalski
Account Executive/Fund Manager
Zenith American Solutions, Inc.
501 Carr Road, Suite 220
Wilmington, DE 19809-2800

Phone: (302) 762-2008 ext. 556501


dpuchalski@zenith-american.com