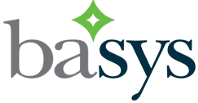 Benefit your members with Taft-Hartley's most secure, efficient and configurable benefits administration solutions!
Basys develops, installs and supports enterprise-level benefits administration software designed especially for the Taft-Hartley multiemployer market. More than 1,500 health and welfare and pension plans use basys software to administer benefits for more than two million union members across the United States and Canada. Our platform offers industry-leading data security, regulatory compliance and workflow automation designed to minimize risk and hold down your total cost of ownership. Enhance the value of the basys system even more by offering real-time, online self-service portals for both members and contributing employers.
Why basys?
Maximum ROI - Deliver benefits with maximum efficiency, putting more resources directly into participants' pockets.
Benefit your Members - Help members access and manage their benefits with a secure self-service portal that they can access 24/7 from any web-enabled device.
Boost Security & Compliance - Control who accesses sensitive data, keep up with ever-changing regulations, and trust that your data is secure, always available and quickly recoverable in the event of an emergency.
Bring us Your Challenges - Basys recognizes that each customer's needs are different. Delivering cost-effective solutions designed to meet your unique challenges and goals – no matter how complex – is one of our biggest strengths and differentiators in the market.
Join our User Community - With an average tenure of more than 15 years, basys customers are a vital part of our product design process. Our user community is one of the industry's most engaged and active, with more than 3,100 users attending our annual Users Group Conference since 1980. Come join us!
Heather Lassen
Account Executive
Phone: (410) 412-8804